Australia team:
Australia team nicknamed the Socceroos have a nice collection of midfielders at their disposal and they can make the surprise in their group, they worked harder than anyone else, with around 250,000km to play against Saudi Arabia, Bangladesh, Tajikistan, Iran, Japan, Malaysia and Honduras.
They qualified Third in Asian Group B (round three) behind Japan and Saudi Arabia, then play-off wins against Syria and Honduras
Star player Aaron Mooy (Huddersfield Town)
Friendlies:
On the 23rd of March Australia travelled to Norway to lose 4-1, then drew to Colombia four days later. A 4-0 victory against the Czech Republic followed and their final game was against Hungary which they won 2-1.
23rd March – Norway (lost 4-1)
27th March – Colombia (drew 0-0)
1st June – Czech Republic (won 4-0)
9th June – Hungary (won 2-1)
France team: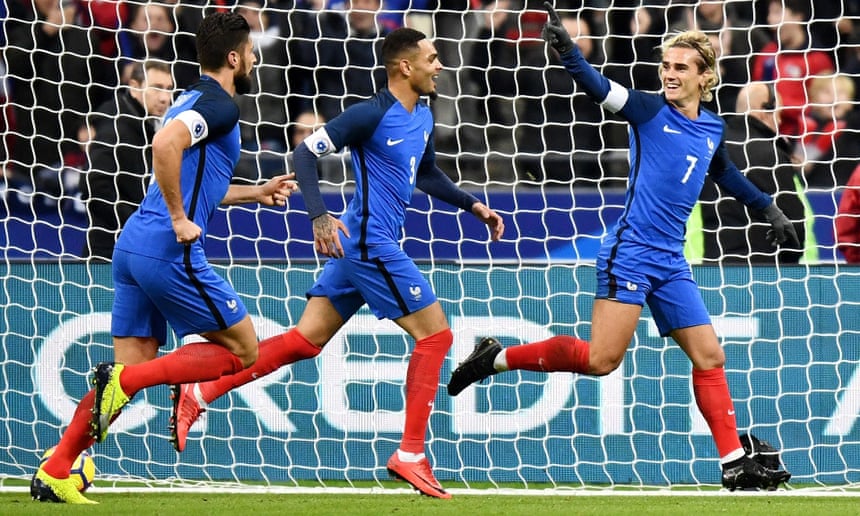 France team nicknamed les bleus qualified for the 2018 World Cup by topping European Group A, but Sweden pushed them all the way to the final round of matches. Didier Deschamps' team needed a win in their last game against Belarus to be sure of going to Russia and delivered a 2-1 victory at Stade de France.
Friendlies:
France let a two goal lead slip away against Colombia on the 23rd of March to lose 3-2. Four days later they bounced back with a 3-1 win against the hosts Russia. Two more wins followed against the Republic of Ireland and Italy. Their final game was against the USA and an uninspiring draw was the result.
23rd March – Colombia (lost 3-2)
27th March – Russia (won 3-1)
28th May – Republic of Ireland (won 2-0)
1st June – Italy (won 3-1)
9th June – USA (drew 1-1)
Expectation:
Australia has a good team and they did well in last friendlies matches this June ( win 2-1 vs Hungary and win 4-0 vs Czech republic ) , they can cause troubles to France as we believe Australia is currently stronger than USA team which made a draw with France in their last friendly.
We think that the chance of a draw is high enough, France will struggle to goal against Australia.